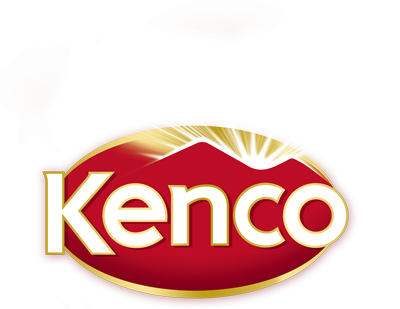 LOOKS AS GOOD AS IT TASTES
COFFEE WITHOUT COMPROMISE
We at Kenco have worked hard to produce new vending machine branding that captures the essence of the Kenco brand.
By using the distinctive brand assets, we can reassure our consumers that they will receive a delicious cup of the Kenco coffee they love, on the go.
The strong presence of the iconic Kenco logo gives consumers the confidence and reassurance of a coffee they know and love.
The new eye-catching imagery which creates appetite appeal along with unmistakable energy and vibrancy of the Kenco brand will offer a renewed interest, engaging existing and new consumers alike.
Kenco stimulates people to make a difference to their life so they grow the best beans for a great tasting cup of Kenco coffee.
Kenco vending machines, delivering coffee without compromise. Kenco has carved out a clear and differentiating positioning as the coffee brand that champions fairness & cares for the people that care for the bean.
COFFEE WITHOUT COMPROMISE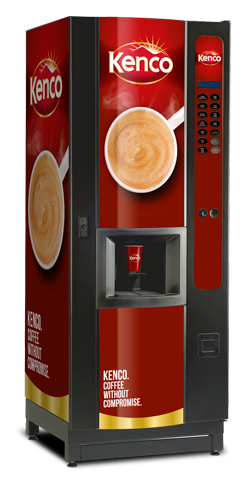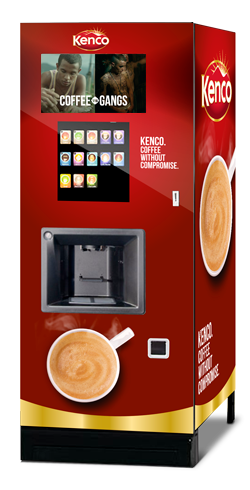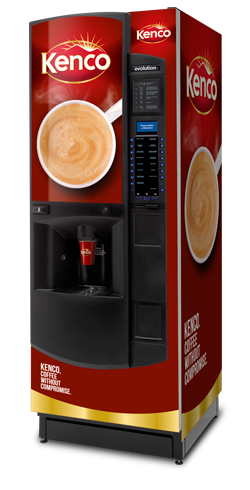 We look forward to supporting you with the rebrand, you can contact us in the following ways…
Email us using the online form provided
Contact your Account Manager TODAY!
Contact customer services on : 0800 470 8030
Press 1 for order placement  (please quote your account number)
Press 2 for Machines/Servicing  (please quote your serial number)
Press 3 for consumer complaints
Press 4 for anything else (diverts to switchboard)
All other enquiries please call 0870 600 6556

All printed branding available exclusively from SMR Vending Graphics
For all other requirements click here